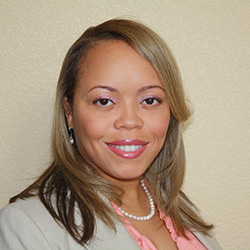 Dr. Lockett is excited to practice in Colorado Springs! She has always aspired to enjoy life and family while creating lasting friendships and serving her community. As a young child, she herself needed orthodontic treatment, which further fueled her interest in the field of dentistry.
Dr. Lockett studied multiple areas of dentistry before realizing her desire to become an orthodontist. As a dental hygienist, she was able to forge connections with patients while also teaching them the values of proper dental hygiene and how it relates to overall health. She was then able to practice as a dentist and provide complete dental care to her patients. As she arrived at her dream profession of being an orthodontist, she was able to combine all her dental knowledge to provide a comprehensive approach to her orthodontic patients. Dr. Lockett offers a full range of orthodontic treatment including, but not limited to, traditional braces, clear ceramic braces, lingual braces, Invisalign®, functional appliances and retainers.
Community service is an important aspect of Dr. Lockett's personal life. Mentoring youth, promoting health awareness and uplifting the Colorado Springs community is her passion. Family is the core of Dr. Lockett's heart. She is happily married with two wonderful children and two spunky dogs.
Education
Bachelor of Science, certificate in dental hygiene – University of Detroit Mercy, Detroit, Michigan
Doctor of Dental Surgery – Howard University College of Dentistry, Washington D.C.
General dentistry practice residency – Bronx Lebanon Hospital, Bronx, New York
Certificate in orthodontics and dentofacial orthopedics – Howard University College of Dentistry, Washington D.C.
Professional Affiliations
American Association of Orthodontists (AAO)
Colorado Springs Orthodontic Study Club
Service Organizations
Alpha Kappa Alpha Sorority, Inc., Iota Beta Omega Chapter
The Links, Inc., Colorado Springs (Colorado) Chapter
Jack and Jill of America, Inc., Greater Pikes Peak Chapter
Meet Our Team
Our skilled team at Lockett Orthodontics is friendly, easygoing and gentle. We do everything we can to ensure you have a comfortable and positive experience. We are excited to meet you! Call our office today at 719-309-6823 to schedule an appointment with our orthodontist, Dr. Rhoda Lockett, and learn more about orthodontics in Colorado Springs, Colorado.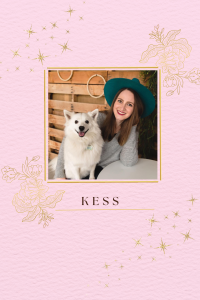 Kesslyn Curran
Treatment Coordinator
Kesslyn joined Lockett Orthodontics in 2022. Kesslyn, who goes by "Kess" for short, loves hiking in the mountains with her dog Inigo. She also enjoys photography and has her own business taking portraits in her spare time. She truly enjoys working with people and making them smile. She loves educating, encouraging and interacting with our patients.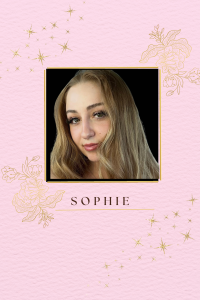 Sophie Kettela
Front Office Coordinator
Sophie joined Lockett Orthodontics in 2023. She recently moved to Colorado Springs from California. She is happily married to her husband who serves in the United States Army. Together they have a beautiful German Shepard dog named Blue that loves to hike. You can find Sophie outside or on a road trip with her family.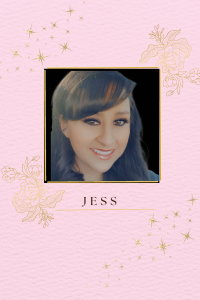 Jessica Vigo
Orthodontic Assistant
Jessica joined Lockett Orthodontics in 2021. She was born and raised in Colorado. She is married with two beautiful little girls and three dogs. She loves rubber duckies, glitter and the color pink. Jess is a "small" gentle giant in our office and loves helping to make smiles!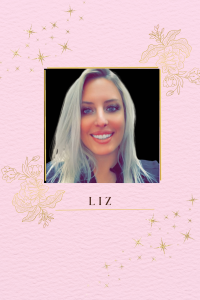 Liz Ridout
Lead Orthodontic Assistant/Marketing Coordinator
Liz joined Lockett Orthodontics in 2021. She has been an orthodontic assistant for 11 years. She was born and raised in Colorado. Liz loves her family and the water. Liz loves good for the soul food and cooking. At Lockett Orthodontics she is our Lead Orthodontic Assistant and also works as our Marketing Coordinator. She loves building confidence in all our her patients and friends.